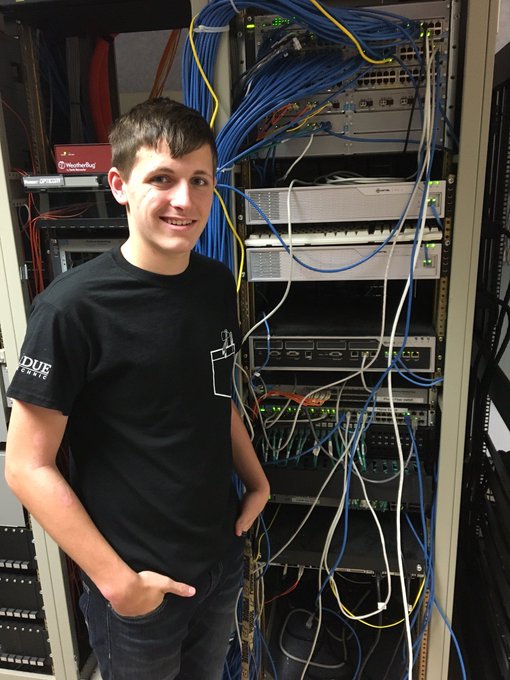 Our #1 Strategic Planning Goal: To be the leading school corporation in north central Indiana in the use of technology for teaching and learning.
CONTACT INFORMATION
Bill Tabler
Technology Specialist
Maconaquah Middle School
FAQ
What does your 1:1 rollout look like?
Grades K-2 are iPad Air 1st Generation (600)
Grades 3-12 are Lenovo laptops with Windows 7 (2,000)
1 GB connection from ENA
Aruba wireless
HP switches
What technology do you provide your teachers?
Every teacher has an HP ProBook 650 G2 with a docking station
Most teachers also have an iPad
SMART Boards
Epson Projectors
HoverCam Document cameras
Konica Minolta printers
Learning Management System - Google Classroom
Student Information System - Skyward
What does your data center look like?
HP ProLiant G7/G8 hosts
Dell PowerEdge R430 host
VMWare for the virtualization of servers
Windows Server 2008 R2 and Server 2012 operating systems
WDS on a Dell PowerEdge R430 server for Windows Deployment (can image 60 laptops in one hour)
LightSpeed Web filtering and MDM
Active Directory and Group Policy
SCCM2012 R2 to manage our Windows devices
G Suite for Education